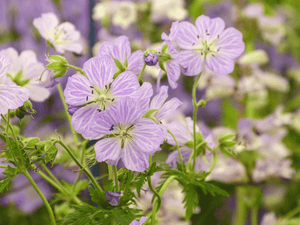 Hardy perennials delivered to your door
**LOOKING FOR OUR CHRISTMAS WREATH WORKSHOPS? Click here.**
Fill your garden with fabulous garden plants that will flower year after year.
Buy and plant now for a spectacular display next spring, summer and beyond.
FREE DELIVERY on plant orders over £80.
Award-winning plants delivered to your door
Our displays and plants have won awards at major plant shows, including RHS Hampton Court and Tatton Park.
Today you can buy our plants online, by visiting our nursery, or at one of the local fairs and events we sell at.
Unfortunately, we can't ship plants to Northern Ireland or mainland Europe. Sorry!
About Tinnisburn
Tinnisburn Plants is a small, family run nursery situated 600ft above sea level in Dumfries and Galloway, Scotland.  With a lifelong passion for plants, we've been developing our 1.5 acre garden for over 30 years.
There is a bit of everything – rockery, bog garden, woodland garden, herbaceous borders, shrubs & trees and the orchard and wildflower meadows.
Tinnisburn is home to the National Plant Collection of Scilla (Chionodoxa).
We also have a small cafe and on-site toilet.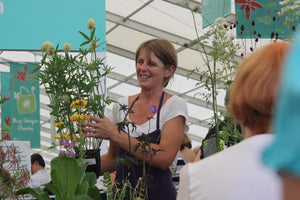 Buy from our online shop
You can buy from our online shop - we deliver across the UK all year round.


From April to August the nursery is open to visitors, every Friday, Saturday & Sunday from 10am to 4pm.

You can visit in November and December when you attend one of our wreath making workshops.

We're still delivering plants UK wide through our online ordering service.
Thank you
Helen & the Tinnisburn Team
Keep Gardening! Plan ahead for a spectacular display
Colouful Catmint
We like to grow unusual plants and our selection of Nepeta (Catmint) is no exception. Brighten up your borders and attract bees and butterflies with these wonderful perennials
Perfect for Pollinators
Attract wildlife to your garden with nectar rich flowers, from Pulmonaria in the spring to Heleniums for late summer and autumn.
Marvellous Meconopsis
These stunning plants have the reputation of being tricky to grow but given the right conditions they will thrive, giving you beautiful blue flowers year after year.